Vixens & Magpies
In 2008 the Trans-Tasman competition replaced the National Netball League. 5 teams from New Zealand and 5 teams from Australia competed for the ANZ Trans-Tasman Championship. Victoria's team in this competition was the Melbourne Vixens, replacing the Melbourne Phoenix & Kestrals.
In 2017 the new (click for link) SUNCORP SUPER NETBALL LEAGUE commenced. Eight teams from across Australia will now compete including 2 teams from Victoria:
Melbourne Vixens

Collingwood Magpies

Adelaide Thunderbirds

NSW Swifts

Giants Netball

West Coast Fever

Queensland Firebirds

Sunshine Coast Lightning
The Nine Network will televise matches LIVE every week and players will receive significant match payments.
Click on the links below for the 2 Victorian club websites.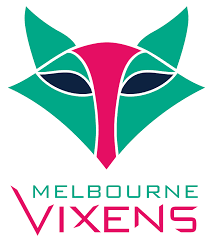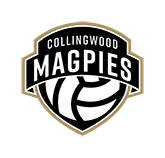 Click Melbourne Vixens Click Collingwood Magpies
Boroondara Express (Genesis) players who have been affiliated with the National Netball League teams include:
| | | |
| --- | --- | --- |
| Hannah Mundy | Vixens | current |
| Ruby Barkmeyer | Vixens | current TP |
| Rudi Ellis | Firebirds > West Coast Fever | current |
| Lara Dunkley | Vixen > Quld Firebirds | current |
| Kate Eddy | Vixen > Swifts > Vixens | current |
| Matilda Garrett | Magpie > Adelaide Thunderbirds | current |
| Emma Ryde | Vixen > Magpie > Adelaide Th | |
| Jo Weston | Vixen / Diamond | current |
| Samantha Gooden | Magpie > Adelaide Thunderbirds | |
| Wendy Jacobsen | Vixen > Magpie specialist coach | |
| Erin Hoare | Vixen | |
| Kara Richards | Vixen | |
| Julie Corletto | Vixen / Diamond | |
| Ashlee Howard | Vixen | |
| Kasey Stanaway | Vixen | |
| Kathleen Knott | Vixen | |
| Rebecca Bulley | Vixen > Giants / Diamond | |