2022 Victorian Netball League Selections: click here
Player Profile Form to be submitted by October 31
Trial information: dates will be confirmed with those who nominate when able to be confirmed
Team personnel applications open
2022 Power Rep team selections: click here
Player Profile Forms to be submitted by October 30
Trial information: dates will be advised to those who nominate when able to be confirmed
Coach applications open
Coronavirus & BNA Netball: click here  
Information
Lockdown resources for mental health, netball activities
Protocols
PLEASE GET VACCINATED so that we can get back to NETBALL & LIFE!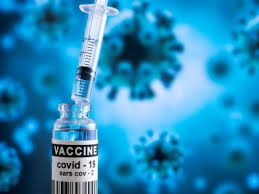 Click here for information on Covid Vaccination
August 5 LOCKDOWN > Netball cancelled until ???November 5
15U Grand Final: to be re-scheduled by Waverley
JuniorNet Prep - yr 4: hopefully Term 4
Competition Yr 5 - open, Saturday: hopefully Term 4 
15U Association Champs: to be re-scheduled by Netball Victoria
Parkville Open team, Mon: unknown
Express VNL: competition cancelled
Power & Express training, Mon /Wed: unknown
Power spring competition: unknown
Congratulations Boroondara players / coaches: click here
PRESIDENT of NETBALL VICTORIA 2021/22: Kirrily Zimmerman (BNA Treasurer, co-founder)
Signed to Vixens 2022: Hannah Mundy (Express Championship team)
Australian Development Squad: Hannah Mundy, Kate Eddy, Lara Dunkley, Matilda Garratt, Rudi Ellis
Australian World Youth Cup squad: Hannah Mundy & Ruby Barkmeyer
Australian 19/Under squad: Uneeq Palavi and Taylah Brown
Melbourne VIXENS: Kate Eddy, Ruby Barkmeyer, Hannah Mundy
Queensland Firebirds: Lara Dunkley, Rudi Ellis
Adelaide Thunderbirds: Matilda Garrett
FURY ANC squad: Uneeq Palavi
Collingwood ANC squad: Zali Anderson, Casey Adamson
19U State Team : Zali Anderson, Chev Thompson, Wendy Jacobsen (coach)
17U State Team : Saachi Donald, Akira McCormack 

15U State SSV Team : Ava Dunstan, Lucinda Gatt, Teah Wilson
Council and Netball: click here
Boroondara Council vote "NO" to our fully-funded additional 4 courts, necessary to support our growth!

Messages from our Major Sponsors